El Grupo TAO®
está formado por las compañías independientes TAO Transatmospheric Operations GmbH, TAO Techonologies GmbH en Stuttgart y Berlín, TAO Neue Antriebstechnologien GmbH, TAO UK y empresas asociadas con diversa participación.
Diseñamos, desarrollamos y edificamos en los sectores de la construcción aérea y cosmonaútica, especialmente estructuras ligeras para aeronaves, así como plataformas de gran altitud para la estratosfera. Esto incluye nuevos modelos de propulsión y de almacenamiento de energía que permiten navegar en plataformas de gran altitud (High Altitude Platform) a una altura de hasta 20 km. Además, también concebimos sistemas regenerativos CleanTech para la gestión de la energía en las ciudades del futuro.
De las estructuras ligeras a la construcción de edificaciones y al diseño de tejados voladores solo hay un paso. En colaboración con famosos arquitectos generamos construcciones contemporáneas creativas y novedosas.
Nuestras principales competencias son:
Plataformas de gran altitud (HAP) como aeronaves articuladas, con mecanismos de propulsión regenerativos y novedosos
Electromóviles basados en construcciones ultraligeras y propulsiones que se han desarrollado en las plataformas de gran altitud, así como
proyectos arquitectónicos con visión de futuro, impresionantes estadios, pabellones y pabellones/hangares hinchables
proyectos arquitectónicos innovativos con sistemas vanguardistas de almacenamiento de energía solar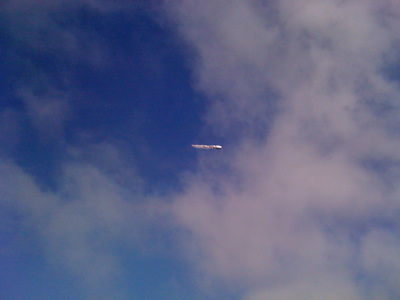 La plataforma "SkyDragon" de gran altitud de TAO-Group realizando una prueba de vuelo sobre las nubes.
¡Bienvenidos al futuro!
Top-News
TAO-Group is a global HAP-Keyplayer
2019.3.2: TAO Group is one of the worldwide leading companies for research and development of high altitude platforms (HAP´s) for telecommunication and data transfer. Some of the key players in the Global High-Altitude Pseudo Satellites (HAPS) market are Airbus, Alphabet, Facebook, Lockheed Martin, RosAeroSystems, Thales and we. TAO Group has not the financial resources as the global keyplayers, but a very clever engineering team, a richness of ideas and a rapid prototyping. The worldwide study HIGH-ALTITUDE PSEUDO SATELLITES (HAPS) MARKET - GLOBAL TRENDS, FORECAST, AND OPPORTUNITY ASSESSMENT (2017-2023) was published in March 2019 and compares the worldwide stratospheric concepts like High Altitude UAVS, Airships und Stratospheric Balloons. The TAO SkyDragon concept of a HAP is worldwide unique.
First Perovskite based Air Electrode: more Power than Platinum!
2017-08-15: Readiness for production reached! The TAO Group has developed and completed a new air electrode for air-metal batteries that delivers more power than conventional air electrodes. A specially developed perovskite mixture added to the electrode base materials makes the difference. Thanks to the proprietary perovskite catalyst, expensive platinum is replaced and high performance is achieved. The future of perovskite mixed oxides has begun: they can in special composition also be used as an efficient and cost-effective solar cell semiconductor material. More information about the new perovskite-air electrode for metal-air-batteries