El Grupo TAO
está formado por las compañías independientes TAO Transatmospheric Operations GmbH, TAO Techonologies GmbH en Stuttgart y Berlín, TAO Neue Antriebstechnologien GmbH, TAO UK y empresas asociadas con diversa participación.
Diseñamos, desarrollamos y edificamos en los sectores de la construcción aérea y cosmonaútica, especialmente estructuras ligeras para aeronaves, así como plataformas de gran altitud para la estratosfera. Esto incluye nuevos modelos de propulsión y de almacenamiento de energía que permiten navegar en plataformas de gran altitud (High Altitude Platform) a una altura de hasta 20 km. Además, también concebimos sistemas regenerativos CleanTech para la gestión de la energía en las ciudades del futuro.
De las estructuras ligeras a la construcción de edificaciones y al diseño de tejados voladores solo hay un paso. En colaboración con famosos arquitectos generamos construcciones contemporáneas creativas y novedosas.
Nuestras principales competencias son:
Plataformas de gran altitud (HAP) como aeronaves articuladas, con mecanismos de propulsión regenerativos y novedosos
Electromóviles basados en construcciones ultraligeras y propulsiones que se han desarrollado en las plataformas de gran altitud, así como
proyectos arquitectónicos con visión de futuro, impresionantes estadios, pabellones y pabellones/hangares hinchables
proyectos arquitectónicos innovativos con sistemas vanguardistas de almacenamiento de energía solar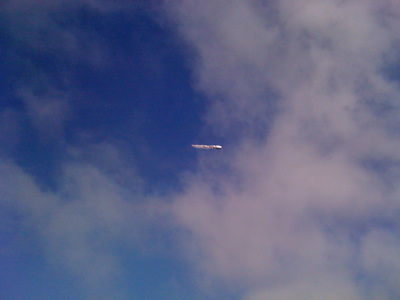 La plataforma "SkyDragon" de gran altitud de TAO-Group realizando una prueba de vuelo sobre las nubes.
¡Bienvenidos al futuro!
Top-News
TAO is a Top Innovator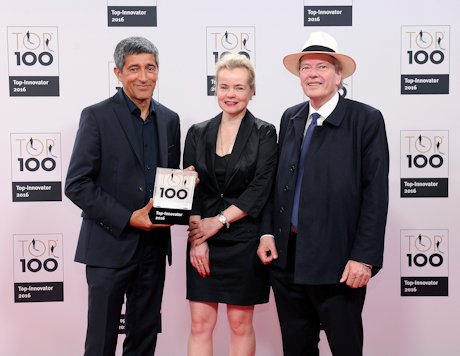 2016-06-24: TAO Group got the award "Top Innovator". This means, that TAO Group is one of the innovative companies of the German "medium-sized businesses". To get this award, TAO had to answer a multi-phase, difficult questionnaire about the TAO company, the innovation management and innovation success; the questionnaire was elaborated by Prof. Dr. Nikolaus Franke and his team, he is the scientific leader of the Top 100 award and the director of the institute for entrepreneurship and innovation of the university Wien. TAO succeeded because of its´ innovative projects and the innovative process management - now we are part of the innovation elite. More information: TecNews.
"Altitude flights" are program in 2017 for the TAO Group
2017-01-08: "Altitude flights" are program in 2017 for the TAO Group: Up into the stratosphere again! New test flights are planned! But also at the earthbounded systems of the TAO Group will be some improvements. For example the famous "icebear storage", which storages the warmth of the summer sun for the winter, is ready after some years of try-out time - for warm feelings in cold winters. This will be an exciting year 2017!